Welcome!
Student should complete the below tasks in this week's lab session.
This week's lab exercise is a continuation of Week 2 lab exercise.
Task 1
Design the following pages required for a online book store website:
4) Registration Page
Create a registration page as shown in the below image.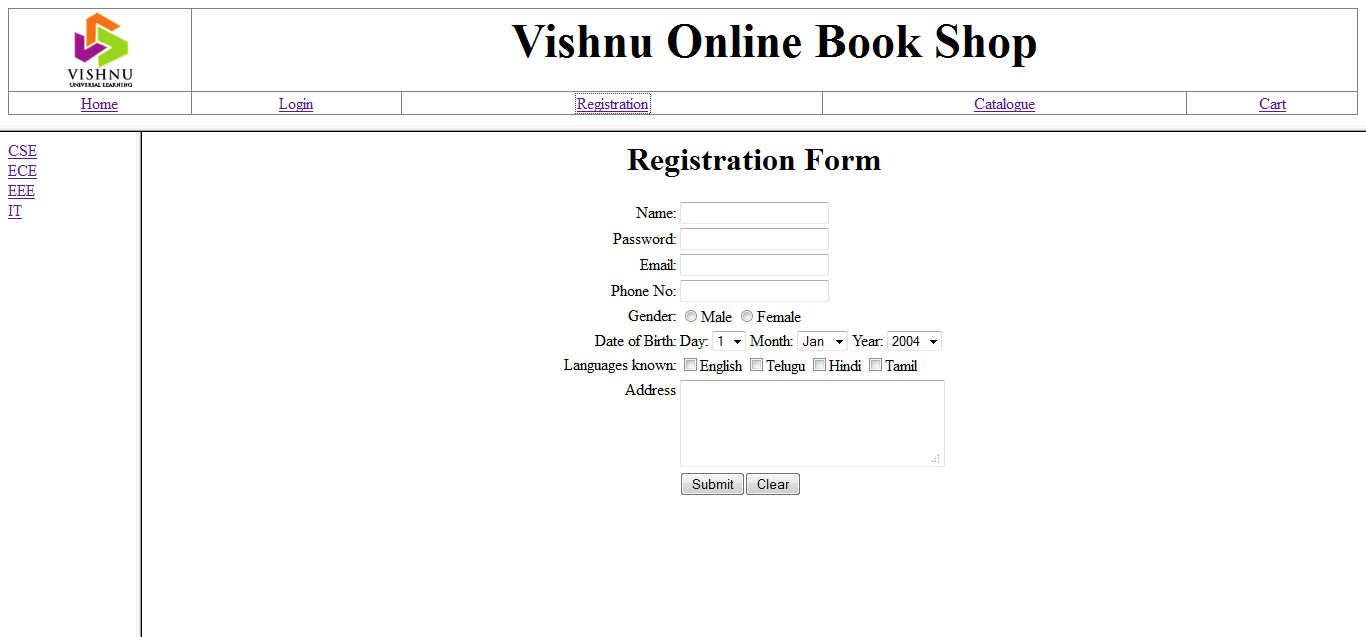 5) Cart Page
Create a static cart page which contains dummy data and a Make Payment button as shown in the image below.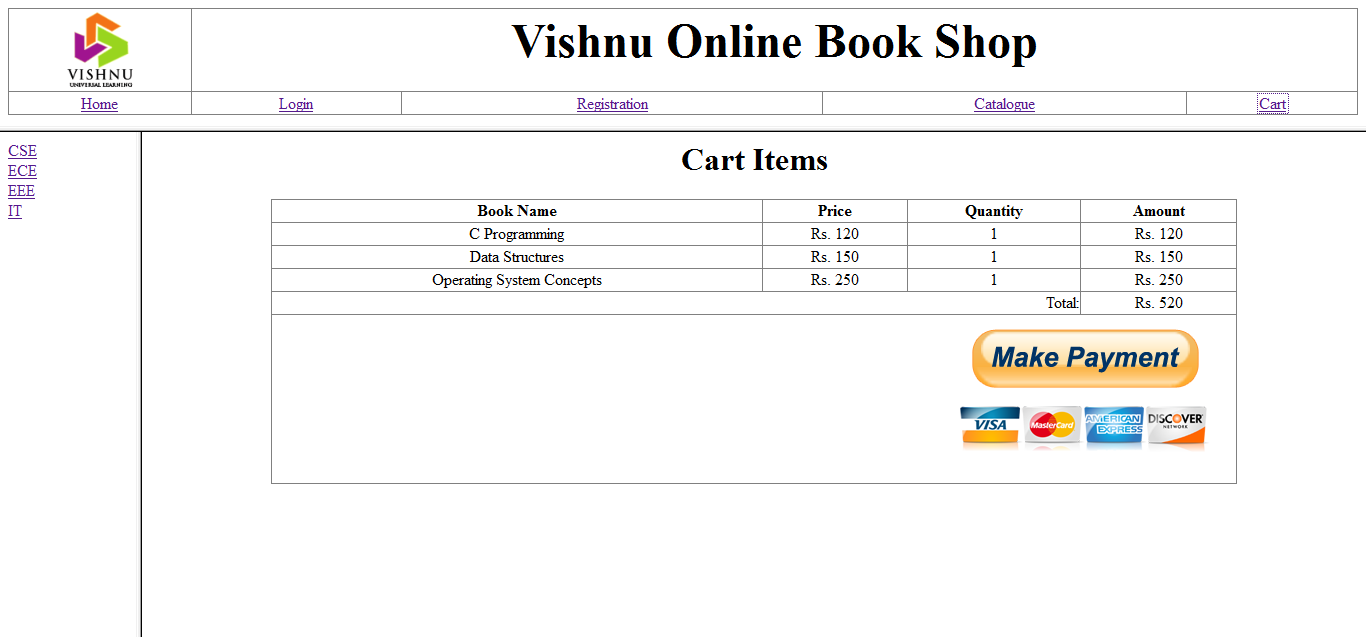 Other Resources
Images necessary for this exercise – Download Here
Hints:
For the Registration Page use table to align all the controls in an ordered way and use forms to display the GUI controls.
For the Cart Page use a table to arrange the details of the added items.