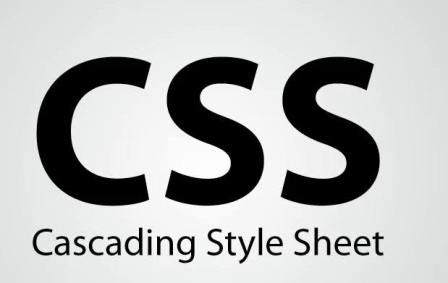 Cascading Style Sheets is a style sheet language for specifying style information of different elements in a web page. A style sheet is a document which contains style information specified as a set of rules for rendering the content on a web page. The style rules follow a specific format. CSS is one of the languages for specifying the rules in a style sheet document.
The term cascading in CSS means that several style sheets can be blended or combined to render a web page in a browser. We can specify CSS rules in multiple documents and link to them from a single web page.
Advantages of CSS

Separates the presentation code (CSS) from the content of the document specified using markup (HTML or XHTML).
Makes it easier for CSS developers to change the presentation of the elements.
Makes it easier to provide different look and feels by simply changing the link to the style sheet at runtime.
Reduces development time of web pages.
Faster page load (response time) due to the caching of style sheet by the browser.

History of CSS
CSS was developed by Wium Lie and Bert Bos and the first version CSS1 was released as a recommendation by W3C (World Wide Web Consortium) in 1996. Next version CSS2 was published in 1998. CSS2.1 which is a revision of CSS2 was published in 2011.
After CSS2 was published, different features in CSS2 were divided into documents called modules and work on CSS level 3 started separately for each module and is in progress. Although there is no single monolithic CSS4 version, some modules transitioned from level 3 to level 4 while the remaining are in level 3.