Introduction
Operators are used in expressions to perform operations on operands. There are several operators supported by PHP which are categorized into following categories:
Arithmetic operators
Assignment operators
Comparison operators
Increment/Decrement operators
Logical operators
String operators
Array operators
Arithmetic Operators
PHP arithmetic operators are used along with numbers to perform operations like addition, subtraction, multiplication etc. Below is a list of arithmetic operators:

Assignment Operators
PHP assignment operators are used in assignment expressions to store the value of expression in to a variable. Below is a list of assignment operators:

Increment/Decrement Operators
The increment/decrement operators are used to increment the value of variable by 1 or decrement the value of variable by 1. The increment operator is ++ and decrement operator is –.
Relational or Comparison Operators
PHP comparison operators are used to compare two values and are frequently seen in Boolean expressions. Below is a list of comparison operators: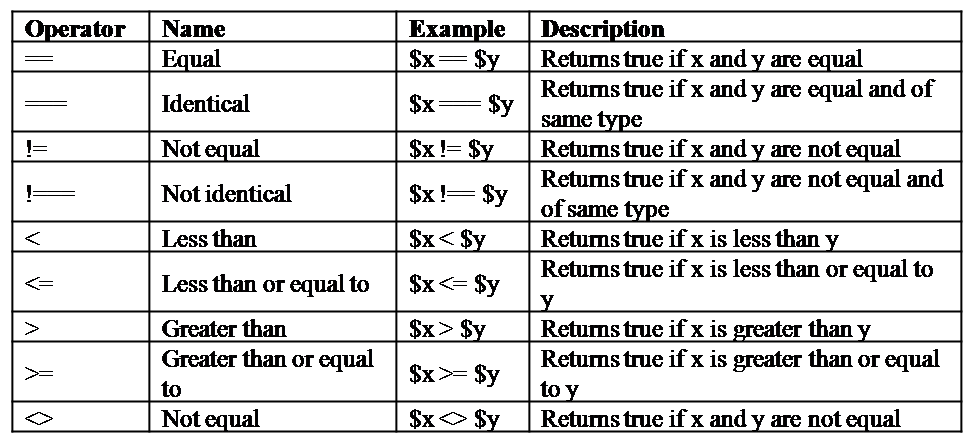 Logical Operators
PHP logical operators are used find the Boolean value of multiple conditional expressions. Below is a list of logical operators:

String Operators
PHP provides two operators which are used with strings only. They are listed below:

Array Operators 
Below is a list of operators which are used with arrays: