UML is a software development life cycle or process independent language. But to get most out of UML, the software development process should have the following properties:
Use case driven
Architecture centric
Iterative and Incremental
Rational Unified Process (RUP) is a software development process framework developed by Rational Corporation which satisfies the above three properties. The overall software development life cycle can be visualized as shown below: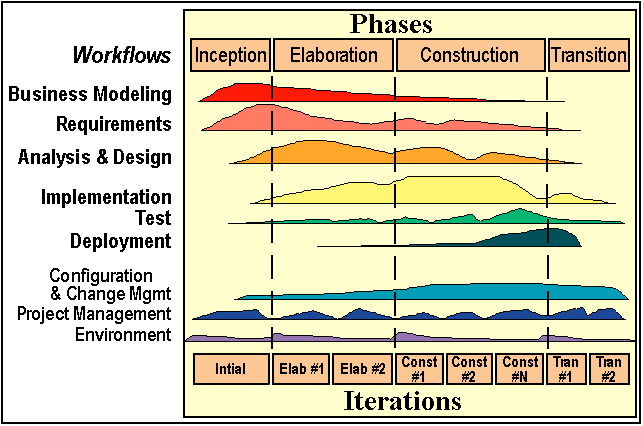 Critical activities in each phase:

Inception:
Business case is established
20% of the critical use cases are identified
Elaboration:
Develop the architecture
Analyze the problem domain (80% of use cases are identified)
Construction:
Source code
User manual
Verification and validation of code
Transition:
Deployment of software
New releases
Training

Hello, I am Suryateja Pericherla working as an Asst. Professor in CSE department at Vishnu Institute of Technology. I write articles to share my knowledge and make people knowledgeable regarding certain topics.

Latest posts by Suryateja Pericherla (see all)