All resources for AJWT (Advanced Java and Web Technologies) course of JNTUK 3-2 CSE are available. Resources like notes, lab exercises and solutions, PPTs, previous year question papers, assignments, handouts, mid papers of previous years, MCQs, lab manual, etc are available for download.
Course Overview: Read here
Lesson Plan (2014-15 II semester): Download
AJWT Notes (for 1, 2, ,3 and 4 units): Download
AJWT PPTs in PDF format (for 5, 6, 7 and 8 units):
Servlets – Download
JSP – Download
JDBC – Download
AJAX – Download
Example programs for units 5, 6, 7 and 8: Download (Note: Use Eclipse software to import the examples)
Supplements for the course AJWT:
AJWT lab exercises 2013-14 list PDF: Download
AJWT solutions to lab exercises 2013-14 PDF: Download
AJWT lab exercises 2014-15 PDF: Download
AJWT solutions to lab exercises 2014-15 : Click Here
AJWT 2014-15 record index: Click Here
Previous Question Papers:
Software Required for AJWT Course:
Java Development Kit (JDK) 8 or Java Runtime Environment (JRE) 8
Apache Tomcat server 8.xx
WAMP server 2.5
Oracle 10g express edition
Latest versions of famous browsers like chrome or firefox
Installation Procedures (for Windows):
Installation Procedures (for Ubuntu – Linux):
Textbooks:
Following textbooks are recommended for students:
Programming the World Wide Web – Robert W. Sebesta – 7th or 8th edition – Pearson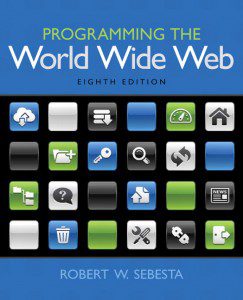 Web Technologies – Uttam K. Roy – Oxford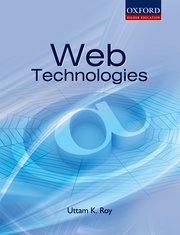 more…

Hello, I am Suryateja Pericherla working as an Asst. Professor in CSE department at Vishnu Institute of Technology. I write articles to share my knowledge and make people knowledgeable regarding certain topics.

Latest posts by Suryateja Pericherla (see all)