In this article we will learn checking well-formedness of an XML document online. Well-formedness refers to low-level syntax rules.
Open a browser and visit http://www.validome.org/xml/
Copy the XML code and paste in the Source code box provided. Check the box displaying Well-Formedness only and click the Validate button as shown in the below figure:

If your XML code passes all the syntax rules for well-formedness, it will display the message, The document is well-formed as shown in the below figure: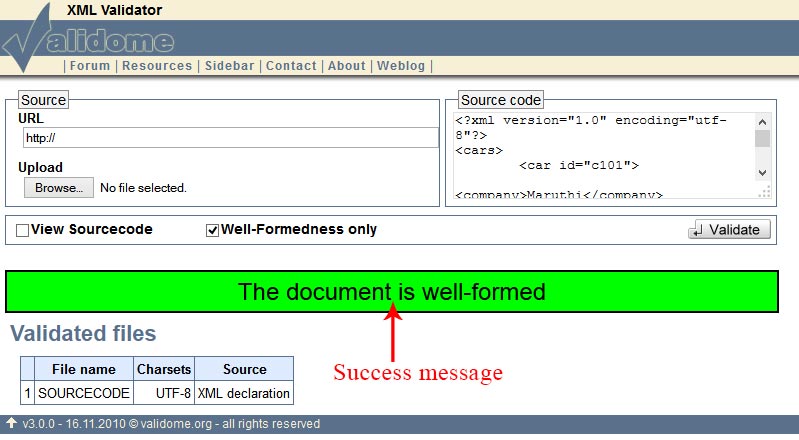 Hello, I am Suryateja Pericherla working as an Asst. Professor in CSE department at Vishnu Institute of Technology. I write articles to share my knowledge and make people knowledgeable regarding certain topics.

Latest posts by Suryateja Pericherla (see all)