In this article we will learn checking validness of an XML document based on schema online. Validness refers to high-level syntax rules.
Open a browser and visit http://xmlvalidator.new-studio.org/
Select Schema option, select the XML file and XML Schema file using the Browse buttons and click on Check button as shown below: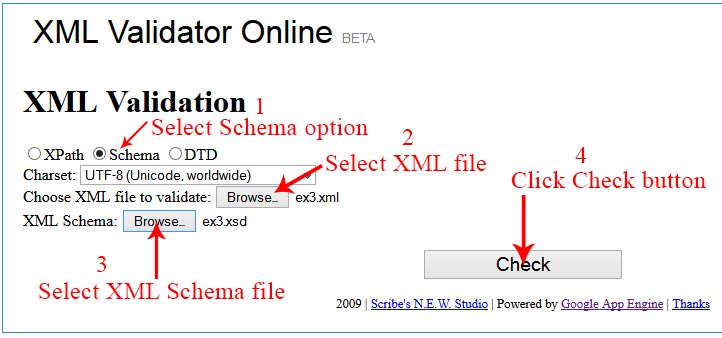 If the XML document is valid according to the DTD, it will show the success message, Validation Successful! as shown below: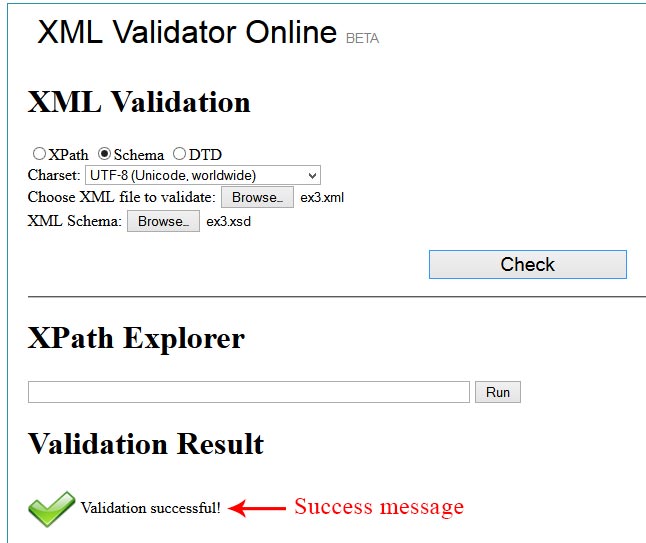 Hello, I am Suryateja Pericherla working as an Asst. Professor in CSE department at Vishnu Institute of Technology. I write articles to share my knowledge and make people knowledgeable regarding certain topics.

Latest posts by Suryateja Pericherla (see all)